NAHUM
PROPHET OF ASSYRIA'S FALL
The prophecy of Nahum is a message of judgement. In stirring, sublime, and vehement imagery, the prophet describes the Divine judgement that was to fall upon the Assyrian Empire, and on Nineveh, its capital city. Using a dazzling array of imagery and metaphors, the prophet foretells the cataclysm that would fall on the notoriously cruel Assyrians. However, Nahum's message is not solely one of violent destruction. Rather, the prophet's purpose is to outline what this judgement reveals about the character of God. The Divine retribution that Nahum foretold demonstrated the sovereignty and the justice of God, and His gracious care and concern for those who trust Him. These lessons are still vital for God's people. This new edition makes Tatford's informed and very readable exposition of a neglected portion of Scripture available to a new generation of Bible students.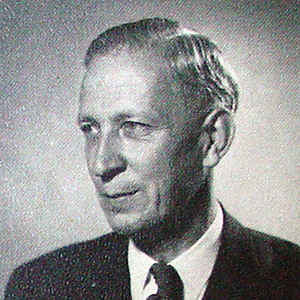 Frederick A. Tatford
(1901–1986) was a prolific author and an able minister of God's Word, who travelled extensively. He wrote over seventy books, many of them dealing with prophetic subjects.
© 2020 Scripture Teaching Library (Distribution) Ltd.